*~* Group Shots *~*
Since this is a photo album, it's graphics intense. =P New ones at the top.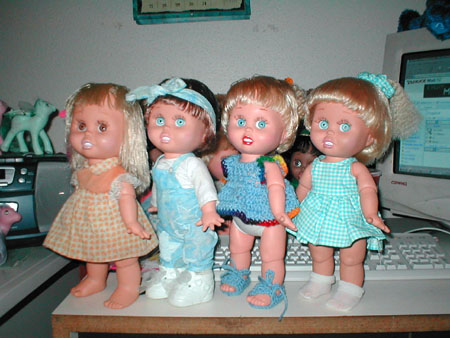 Four in a row! L to R: Charlene, Innocence, Candace, and Cynthia.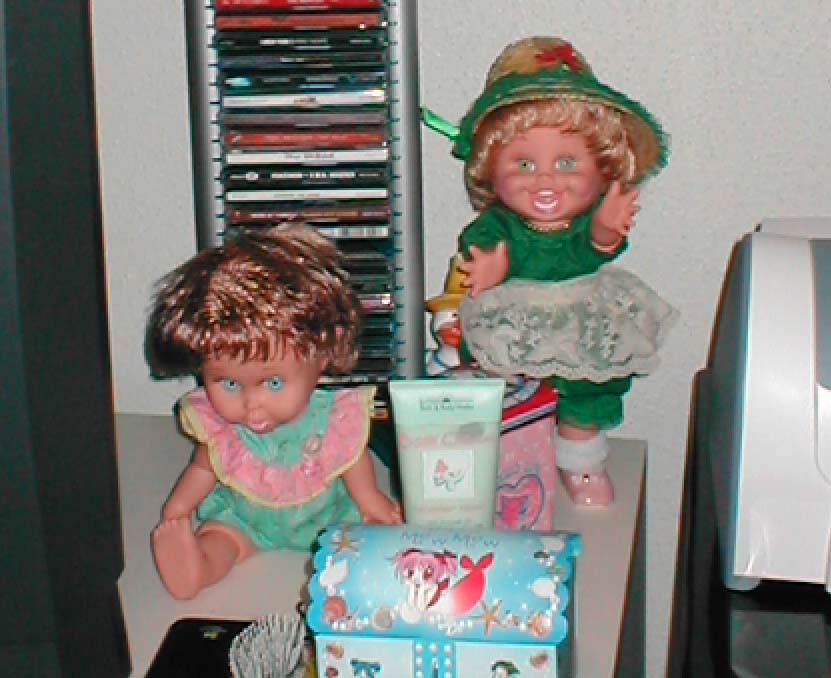 Innocence and Natalie.
The group by the comp at the moment.
These are all my babies before the others arrived. Cute, yes?
Front Row: Sandy, Sarah, Candace (a former Cynthia), and Suzie
Back Row: Cynthia, Laura, Suzie Q (my black Suzie), Penny, and Penpen (my Black Penny)
Sandy and Suzie on top of the comp.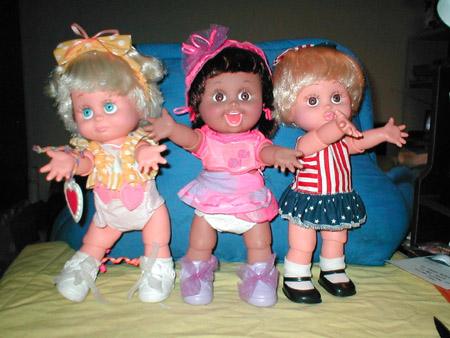 Sarah, Penpen, and Laura on the day they arrived.
The two Suzies: Suzie Q and Suzie.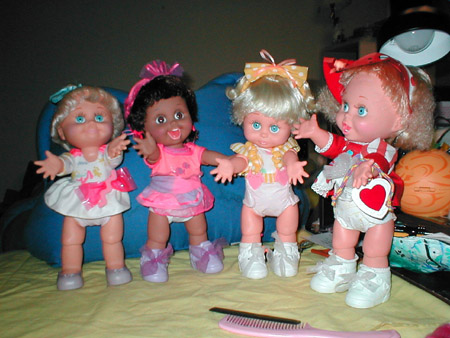 Sandy, Penpen, Sarah, and Suzie in original oufits.
Pen Pen and Penny reunite!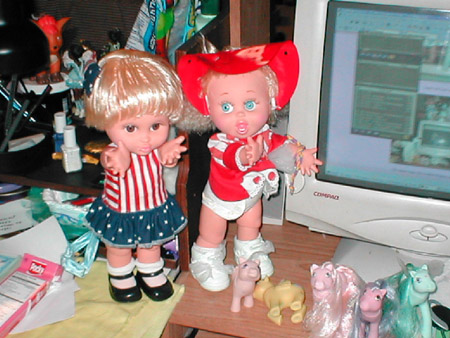 Laura and Suzie by the comp.
An updated comp piccle: Boy, my girls love to be around the comp!
Cynthia, Candace, and Penny by my comp.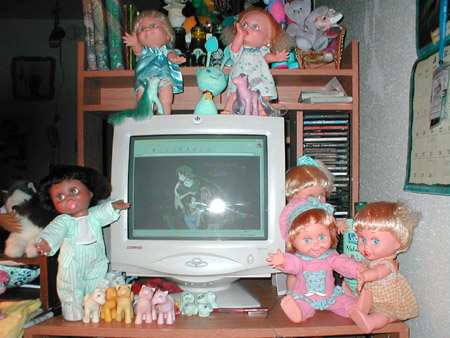 The whole comp: This is before Penpen, Laura, and Sarah got here.
Penny and Suzie in Original outfits.
Cynthia and Candace, the twins.
Cynthia hugging Sarah.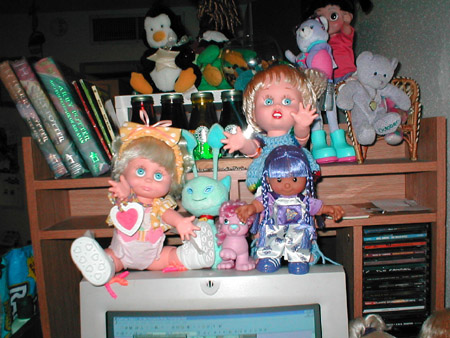 The comp, now with Sarah and Candace on it. Giana, Kingsley, and Verronica like to stay there too.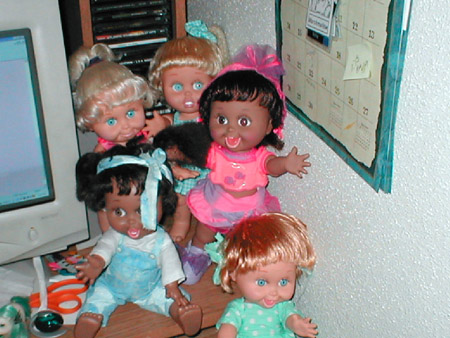 Sandy, Cynthia, Penpen, Penny, and Suzie Q.
A close up of Penny and Suzie.